Buy servo motors – project planning, calculations incl.
SEW) and, if required, suitable inverters at a favourable price. In addition to the servo motors, we also offer project planning for your entire servo drive (required torque, power, speed, etc..) and repair of servo motors.
Due to our long-standing contact with SEW we can offer you the entire SEW product range at good prices: SEW Sales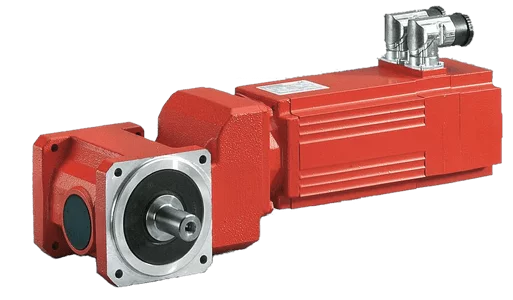 About servomotors
While the servant "Servus" used to be an "auxiliary motor", nowadays it is used for dynamic and precise applications. By means of electrical communication between the angle encoders/resolvers of the servo motors and the servo frequency inverters, a very granular control of speed and acceleration is possible, which even allows the exact position of the drive shaft to be controlled. In order to achieve these precise rotations, servo motors are manufactured from high-quality materials. Servo technology is therefore characterized by a special control technology, because in terms of mechanical engineering they are either asynchronous motors, synchronous motors or less frequently used direct current motors. In this respect, servo motors hardly differ from other electric motors, although the workmanship and materials are of very high quality. Depending on the application, one chooses one of the technical solutions.
Servo: Asynchronous vs. synchronous motors
As well known in drive technology for simple applications, asynchronous motors are also cheaper than synchronous motors in the
servo technology. However, it would be a mistake to decide against a synchronous servo motor. We can offer you this, fast processing and reliability.
Asynchronous & synchronous servomotors from SEW
As usual from SEW, the manufacturer favored by us also provides a motor kit in the area of servo technology. This means that we can recommend your optimum servo motor from three synchronous and one asynchronous series.
Servo gear
Coaxial gear units, planetary gear units or, in the angular gear unit range, bevel gear units. These gear units, which are specially designed for high acceleration and torque, have a very high torsional rigidity.
Properties of servo gears
A high positioning accuracy
Short cycle times
highest dynamic
Exact speeds
High processing speeds
Servo gear units from SEW
Servo bevel geared motors (BS.F series)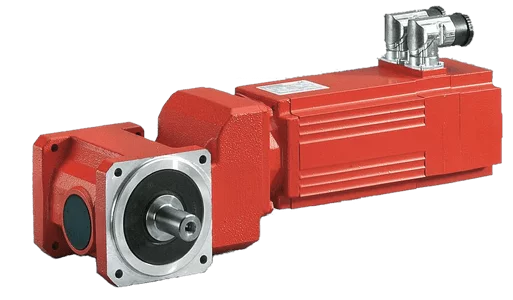 Long-life & flexible
The gear unit is designed for torques from 40 Nm to 1500 Nm
Combinable with synchronous servomotors of the CMP series with rated motor torques from 0.5 Nm to 95 Nm
6 gear unit sizes can be combined with 31 power classes in 7 motor sizes
Servo planetary geared motors (PS.F / PS.C series)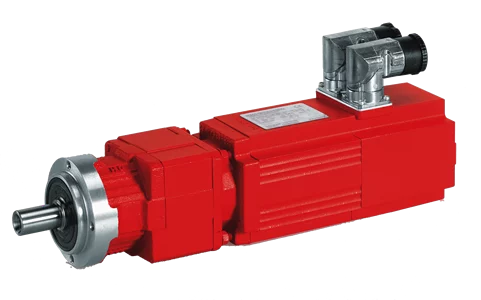 High precision and power density
Main difference between the series

PS.F is precision
PS.C is economical

The servo planetary gear units are designed for

nominal torques from 25 Nm to 3000 Nm (PS.F series) and
nominal torques from 30 Nm to 320 Nm (PS.C series).

Single-stage or two-stage
Combinable with servo motors

Synchronous CMP series with rated motor torques from 0.5 Nm to 95 Nm
Asynchronous DLR series with rated motor torques from 2.5 Nm to 325 Nm

Gearbox sizes

PS.F: 9 (both single and two-stage) ⇒ 9 torque classes
PS.C: 4 (both single and two-stage) ⇒ 4 torque classes
You are interested in servo motors
 

or our services ?

Since 1993 we have been responsible for our growing customer base. We would be pleased if we could also support you.

Please contact us or….
Variants
Apart from the fact that gear units and motors can be of different dimensions/equipment, there are other important features depending on the use of the gear motor. We will be pleased to advise you!
Spatial position/design
Attention please: Depending on the spatial position of the geared motor (installed / in three-dimensional space), a sufficient filling level with oil must be ensured. All teeth, rolling bearings, etc. must be immersed in oil by revolutions and completely lubricated.
The spatial position determines the design: foot, flange or in a few cases even both.
Cooling
While the gearbox is very heat stable, the engine must be sufficiently cooled.
Normally, a geared motor cools itself. In exceptional cases, a forced cooling fan must be fitted.
Position terminal box / cable entry connector position
This point again concerns the nature of the site. Of course, one would like to have good cable accessibility. The position of the terminal box on the motor and the cable entry should be well planned.
With & without brake (SEW-brakes & brake rectifier)
With & without tacho transmitter (for operating the geared motor via frequency converter)
With explosion-proof three-phase motors (ATEX) for use in potentially explosive atmospheres (EU Directive 94/9/EC (ATEX), or from 20.04.2016 on EU Directive 2014/34/EU (ATEX))
Temperature sensor
Aseptic gear motors
In some applications like:

Food, luxury food and beverage industry
Chemical / pharmaceutical industry
Dairy / Cheese factory
etc.

special hygiene regulations must be observed. Gearmotor housings must be cleaned regularly and even treated with disinfectant . For this reason, they must be closed and the surface must be painted accordingly. In addition, aseptic gearmotors are larger in size because they do not require ventilation and the heat can only be dissipated via the larger surface of the housing.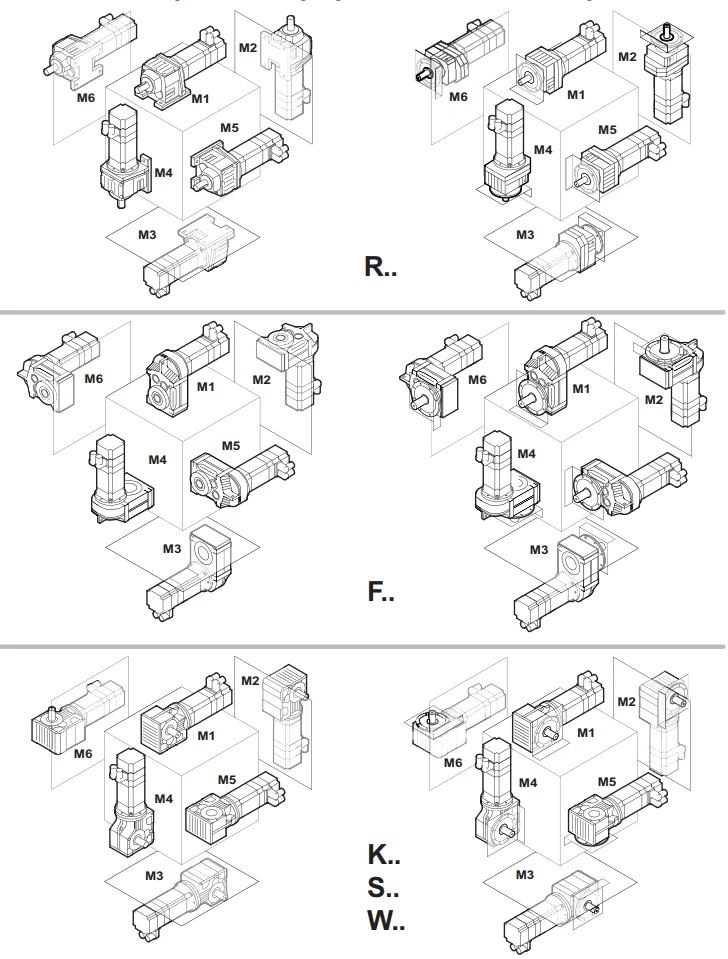 Servo geared motors manufacturer
We distribute servo motors and servo geared motors of the following manufacturers: