Repair of frequency inverters, touch panels & monitors
We repair your frequency inverter of all manufacturers (e.g. from SEW) but also touch panels and monitors professionally.  We process your order quickly and without complications.
On site or in our workshop: As an engineering company/technical service provider we repair frequency converters and other electrical/electronic components and devices of all <a href="# manufacturers">manufacturers</a> for you or your customers.
You too can benefit from our many years of experience.
Contact ATG Engineering!
Frequency inverters
Our activities:
Voltage-free pre-test measurements and checking for visible mechanical or electrical damage
Backup of accessible parameter settings and programs
Evaluation and saving of error memory
Electrical testing according to specified test instructions
Troubleshooting and analysis of the cause of damage
Cleaning of housing and electrical components (if necessary)
High voltage test, function test as well as a continuous test under load and heat according to defined test specifications.
Beispiele:
In addition, we also offer you new devices: frequency inverters
Please have a look at our offers: Offers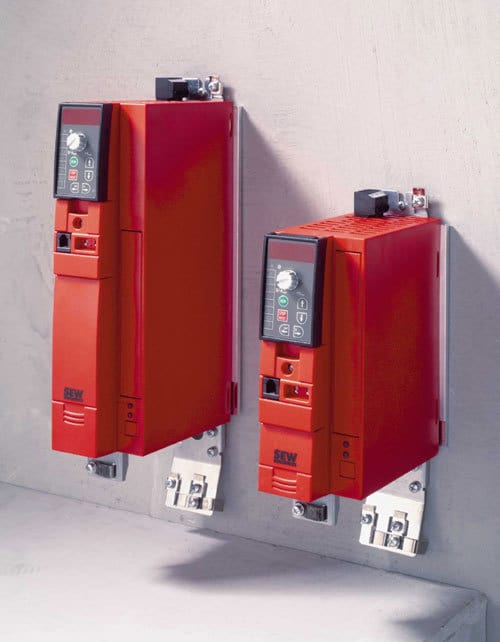 Repair of frequency inverters of…
Fanuc
SEW Eurodrive
Lenze
Baumüller
Stöber
Indramat
Parvex
Kollmorgen Seidel
CT Control Techniques / Emerson
und weitere …
You need our repair services?
Since 1993, we have been there for our growing customer base. We would be pleased if we could support you.
Please contact us or….
SEW frequency inverter
Of course, we also offer repairs for the frequently used frequency inverters Movidrive & Movitrac from SEW. Z.B.:
Movitrac B

31B015-503-4-00
31B030-503-4-00
31B040-503-4-00
31C015-503-4-00
31C022-503-4-00
31C030-503-4-00
31C040-503-4-00

Movitrac
Siemens frequency inverters
Of course, we also offer repairs for the frequently used frequency inverters Micromaster and Midmaster by Siemens. Z.B.:
Micromaster 440
Micromaster 430
Micromaster 420
Micromaster 410
Micromaster 6se9213-….
Micromaster vector 6se32…
further
Pick-up & delivery service
Now available with TNT Hol- & Bringservice.
Further information:
Repair of servomotors and spindle drives with original manufacturer software.
PDFs:
Geared motors: Project planning & sales
Danfoss frequency inverters
We offer repairs for Danfoss frequency converters. Z.B.:
VLT28…
VLT3…
VLT5…
VLT6…
FC-301 & 302
Lenze frequency inverters
Wir bieten natürlich auch für Lenze-Frequenzumrichter Reparaturen an. Z.B.:
EVF82..-E
E82EV751
E82EV553K4B201
8200 Vector
Due to our many years of experience, we also carry out repairs on frequency inverters from other manufacturers. Because let's be honest: The components are the same/similar!
Regular in-house maintenance / cleaning
More often than one might think, it is impurities that cause defects in the unit's own cooling system or age-related wear and tear, such as the drying out of condensers. The end result is the total loss of the power output stages and the power supply. Therefore, apply: In drive technology, frequency inverters, drives, etc. can be kept in operation for a long time through regular professional maintenance and preventive measures.
After professional cleaning and the replacement of typical wear parts, the appearance of many devices can improve considerably.
Here we show you how you can increase the service life of your drive technology with little effort: Gearbox maintenance
If necessary, it is also possible to rent replacement equipment (if in stock) during preventive maintenance!